Blog Home
Celebrate Music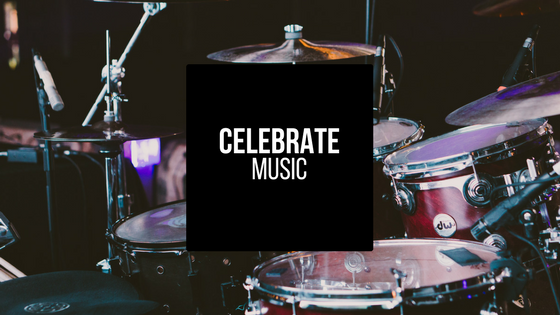 In this post, the 22 Slate Blog is featuring a few of our favorite events and a couple of our favorite albums to help you celebrate music this September. We hope that you get the chance to listen to something great this month. Read on to learn more.
The Madison Symphony Orchestra is the best place to listen to classical music in the city. This month the Madison Symphony Orchestra is opening its 2017-2018 season. You can get tickets to one of the shows they are putting on this month (on September 15th, 16th, and 17th) here. You can learn more about the special events coming to the Madison Symphony Orchestra in September here.
You can find a list of concerts coming to the Madison, WI area here. Foo Fighters is coming to the Kohl Center on November 7th and Kansas is coming to the Overture Center on November 17th. Learn more about the events coming to the area by following this link.
We are featuring two of our favorite albums below:
"Sad, spare, and beautiful, Blue is the quintessential confessional singer/songwriter album. Forthright and poetic, Joni Mitchell's songs are raw nerves, tales of love and loss (two words with relative meaning here) etched with stunning complexity; even tracks like "All I Want," "My Old Man," and "Carey" -- the brightest, most hopeful moments on the record -- are darkened by bittersweet moments of sorrow and loneliness."
"The last Beatles album to be recorded (although Let It Be was the last to be released), Abbey Road was a fitting swan song for the group, echoing some of the faux-conceptual forms of Sgt. Pepper, but featuring stronger compositions and more rock-oriented ensemble work. The group was still pushing forward in all facets of its art, whether devising some of the greatest harmonies to be heard on any rock record (especially on "Because"), constructing a medley of songs/vignettes that covered much of side two, adding subtle touches of Moog synthesizer, or crafting furious guitar-heavy rock ("The End," "I Want You (She's So Heavy)," "Come Together")."
What's your favorite album? Where's the best place to see local artists in the area? What are your favorite venues closest to our apartments? Let us know in the comments. Thanks for reading our post and have a great month here in Madison, WI!