Blog Home
Local Restaurants for National Pizza Month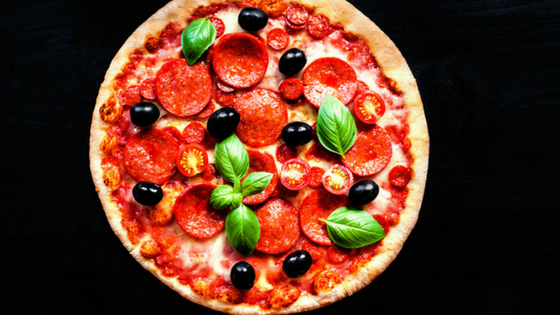 How are you celebrating National Pizza Month? In today's blog post, 22 Slate is sharing a few pizza places that you absolutely need to check out! Enjoy a night out of your Madison, WI apartment with a few friends or loved ones as you celebrate one of the tastiest months of the year. Whether you like pepperoni, sausage, mushrooms, or pesto, there's something here for everyone at these four locations.
Fresh. That's one of the words that come to mind when we think about Uno. Here, deep dish pizza dough is made fresh every morning. With each menu item, Uno is always focused on capturing those amazing flavors, indulgent treats, and delicious and nutritious choices. Guests can enjoy Uno in a way that fits their mood and lifestyle and that of their families. Take a short 6-minute drive to try Uno today.
Rosati's Pizza is our favorite local pizza. They are a Chicago-based, family-owned pizza franchise established in 1964 in Mt. Prospect, IL. The Rosati's Pizza franchise now consists of over 200 restaurants. Sink your teeth into Chicago-style deep dish, thin-crust, and double-dough pizzas along with calzones, a variety of pasta, sandwiches, salads, and desserts. Catering is also available. While the restaurant is about 20-minutes away, you won't regret the trip. Why not stop in and let us know what you think?
Have you visited Pizza Brutta? Here, they use the same spirit and philosophy as the Neapolitans—sourcing their ingredients from their own region. Pizza Brutta's mission is to make the best Neapolitan style pizza on this soil while strengthening the local food system and community in the process. They pour their hearts into this product every day, and it shows by the flavorful taste. With only a distance of 10 miles between your apartment and a bite of heaven, there's no excuse to miss out on this gem of Madison.
Take a bite of traditional Italian thin-crust pizza. With an award-winning sauce, secret sausage recipe, and homemade dough, everything tastes fabulous. Buck's Pizza is a locally-owned business celebrating more than 50 years serving the Madison area. Come give them a try and remember to save your receipts —10 orders will earn you a free pizza! Take a quick 13-minute drive to this great Madison staple.
What's your favorite place to eat pizza? Share in the comments below. Thanks for reading!