Blog Home
Summer Treats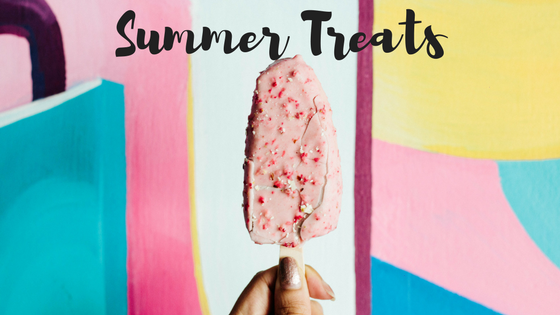 Celebrate the summer with dessert! The 22 Slate Blog is fighting the hot summer days with our favorite summer eats and treats. We hope that you get the chance to incorporate some of these summer flavors into your August before the month is through.
Banana Split Ice Cream Pie from Will Cook for Smiles
This banana split ice cream pie is our favorite summer treat. Use the recommended strawberry, vanilla, and chocolate ice cream or substitute any of these flavors with your favorites. Specialize the toppings to your tastes or use whipped topping, chopped strawberries, hot fudge topping, nuts, and cherries.
Dole Whip Popsicles from A Night Owl
Use a can of crushed pineapple, a tub of Cool Whip, lime juice, and sugar to make these dole whip popsicles. Import the flavor of one of our favorite Disney snacks into your Madison, WI living room. You'll love the sweet, tropical taste of this treat.
Oreo Pudding Popsicles from Six Sisters' Stuff
This easy treat is perfect for a sweltering afternoon here in Madison, WI. Make this cool and creamy ice cream treat with instant chocolate pudding, milk, whipping cream, and Oreos. We recommend indulging in this treat as an after-dinner dessert.
S'mores Bark — No Campfire Needed!
Bark is always a great way to snack on some chocolate, and this recipe takes your favorite campfire treat and typical bark to a whole new level. All it takes is three ingredients: a pound of chocolate, a package of mini marshmallows, and graham cracker crumbs. Then look forward to breaking it apart and letting the marshmallow seep through!
Swirled Blueberry Yogurt Popsicles from Feast + West
Head to your local farmers' market for the blueberries and honey you need to make these healthy swirled blueberry yogurt popsicles. These popsicles are an awesome, quick summer breakfast. These are the perfect healthy summer treat.
Ice Cream Sandwiches from Kitchn
Hosting a summer dinner party soon? Make these ice cream sandwiches for dessert. The best part of this recipe? It doesn't take long to make, and you can make it with packaged cookie dough and store bought ice cream. Learn how to make this treat by clicking the link above.
What's your favorite summer dessert? Let us know in the comments. Thanks for reading our post and have a great month here in Madison, WI!