Blog Home
Thanksgiving Scented Candles, Oh My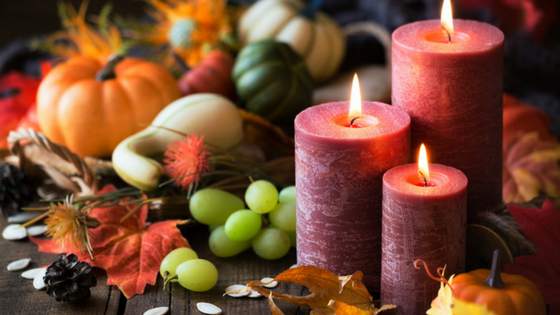 One of the best parts of Thanksgiving is all the scents that come with it. Just think of it: The smell of oven-roasted turkey, freshly baked bread, pumpkin spice.…Unfortunately, the delicious and mouth watering aromas of one of the biggest holidays of the year comes and goes in the blink of an eye. But this doesn't have to be the case! As we researched what we should share with our residents of our Madison, WI apartment community, we stumbled across some candles that are sure to delight anyone who loves the smells of fall and, of course, Thanksgiving. Let us know what you think!
One of the signature Thanksgiving scents has been captured by Weird Beard Candle Co. To add to their collection of cereal and maple bacon scented candles, their Cranberry Apple scented candle is like Thanksgiving in a jar. Check out the rest of the shop's candles in case the flavor you want runs out!
You can't have Thanksgiving without the smell of turkey and stuffing. Yankee candle was probably thinking, "Why just enjoy those scents one day out of the year?" Thus, the Turkey & Stuffing scented candle was created. This one's been unfortunately discontinued, so the only place where you can find it is on Amazon and eBay. While it is a little expensive (over $30 on Amazon), it might be worth it if you love the scent.
Want to capture the scent of fall in your apartment? Thanksgiving is about more than just food, and this Falling Leaves candle from Urban Chaos USA is a great example. "One of our top sellers. A unique and intoxicating scent, reminiscent of walking through crisp leaves freshly fallen on the ground. With Golden Aspen, Cedarwood, and Colorado Pine, this fragrance is finished with light notes of forest berries, Clove, and Sage. This is one you can't stop sniffing."
Think you'd like to make your own Thanksgiving scented candles? While we may not know how to capture the scent of turkey in a candle (we're sure we can't just put the food in a jar and call it good!), we did find some easy-to-follow instructions for DIY Pumpkin Scented Candles.
Let us know what your favorite Thanksgiving scents are by leaving a comment. Happy Thanksgiving to all of our residents here at 22 Slate!